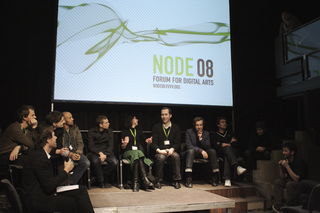 Lecture Day
Topics around the exhibition 'abstrakt Abstrakt - the systemized world' will be presented and discussed from different points of view in a lecture session by artists, technologists and academics.
The lecturers from diverse professional and artistic backgrounds enable a comprehensive competence in the field of digital media. We aim for lively debates in the following symposium encouraging an active participation of the audience.


Admittance
November 20th, 10:00-20:00, Frankfurter Kunstverein
Tickets for the Lectures have to be bought online.
You can purchase them directly here
Lectures will be in german. Some speakers talk english. See descriptions below. Tickets are limited. Please get your ticket soon.
With:
Eno Henze, Frieder Nake, Klaus Mainzer, Ludwig Engel, Lutz Dammbeck, Marius Watz, Matthias Böttger, Sebastian Oschatz, Stefan Bergheim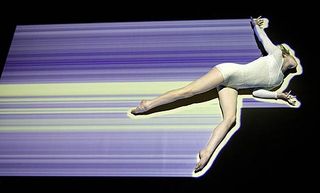 Lecture Session: Digital Media in Performing Arts
This lecture session covers the subjects around digital media in performing arts. Steve Valk chairs the night with Frieder Weiß, Scott deLahunter, ID_frankfurt / Indepedent Dance and the Members of the Workshop 'Digital Media in Performing Arts'

Admittance
November 19th, 19:00, Frankfurter Kunstverein
You can purchase your ticket here (incl workshops). Don't forget to subscribe to the session.
You can also get your ticket at the box office in the Frankfurter Kunstverein one hour before the session starts. Admission: € 12

With:
Alexander Graf, Frieder Weiss, ID_Frankfurt, Kristina Veit, Nina Vallon, Scott deLahunta, Steve Valk, Woeishi Lean (woei)
abstrakt Brunch
**Abstrakt Brunch **
Cafe im Kunstverein Tuesday, November 16, 11:00 - 13:00

Artists: Ralf Baecker, Brandon Morse, John Powers, SOFTlab, Zimoun

As part of the "abstrakt Abstrakt - The Systemized World" exhibition the we´re hosting an informal brunch at the Cafe am Kunstverein. Curators Eno Henze and Marius Watz will introduce the exhibition, followed by short presentations by five of the artists. We then open the floor for discussion.

Pastries will be provided, coffee and refreshments will be for sale in the cafe.
Free admission
With:
Eno Henze, Marius Watz
© 2010. An event by NODE Verein zur Förderung Digitaler Kultur (i.G) in cooperation with the Frankfurter Kunstverein and the vvvv group.