NODE - Verein zur Förderung Digitaler Kultur (i.G.)
Niddastrasse 84
60329 Frankfurt
Germany
Phone +49 69 24 000 333
Fax  +49 69 24 000 330
node@vvvv.org
http://node.vvvv.org
If you have any questions you could either send us an email or just make a post on http://vvvv.org/forums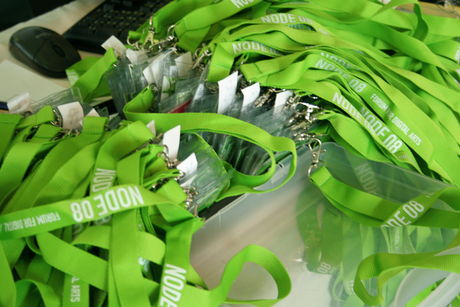 Liability
Despite careful control of our content, we are not liable for the content of external links. The owners of the external sites are responsible for the content of the linked websites.
Exemption of liability
Despite careful scrutiny, the editors do not guarantee the correctness, relevance or completeness of the information published on this website. In the case of material or non-material damages resulting from the use of the offered information, absolutely no liability claims directed at the editors are to be asserted. The editors reserve the right to change the website in its entirety or in part without notice, or to stop publishing entirely. All trademarks appearing on our website, and most likely protected by others, are subject to the conditions of the copyright and trademark rights of the registered owner. Simply by being named on our WebPages should not lead to the conclusion that these trademarks are not protected by third party rights.
Team
David Brüll
Festival Direction
# + 49 69 24 000 333
david (*äd*) node-forum.org
Ingolf Heinsch
Managing Director
# + 49 69 24 000 333
ingolf (*äd*) node-forum.org
Valérie-Françoise Vogt
Organisation Assistent
# + 49 69 24 000 333
valerie (*äd*) node-forum.org

Eno Henze
Curation
Marius Watz
Curation Exhibition
Markus Berger & Björn Schwarzer
Technical Direction
Joreg
Workshop coordination
Hans Romanov
Local PR / Event Management
Alexander Balzien
Editorial
Thomas Hitthaler & Andreas Koller
Design, Motion Design, Stage Direction
© 2010. An event by NODE Verein zur Förderung Digitaler Kultur (i.G) in cooperation with the Frankfurter Kunstverein and the vvvv group.