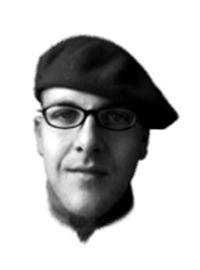 Born in southern Germany in 1981. Started studying Informations - und Elektrotechnik in 2002. Changed Univerity in 2003. Changed study path to Media System Design at University of Applied Sciences Darmstadt; spent practical experience semester in 2008 with Meso in Frankfurt. Diploma in 2009 "Webbased Configuration Interface for VVVV". Since summer 2009 he is working for Meso Digital Interiors as a Freelancer.

http://nils-buhlert.de/Webbased_Configuration_Interface_for_VVVV.pdf
http://www.meso.net/DIProjects
http://www.mas.h-da.de/msd/
© 2010. An event by NODE Verein zur Förderung Digitaler Kultur (i.G) in cooperation with the Frankfurter Kunstverein and the vvvv group.