WEB UserInterfaces
In the first part of the workshop we talk about the technical background behind the Webinterface. Some of the topics are HTML , HTTP and JQuery.
After we have discussed the possibilities of the Webinterface, we will build a simple web application. At the end you will have your own small app to control vvvv over any device with a browser.

Requirements:
It's recommended to have basic knowledge of vvvv and the standard web techniques, but it is not essential. A laptop with vvvv and Firefox installed.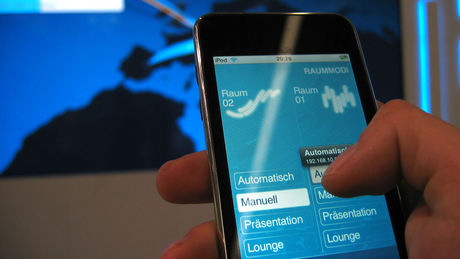 © 2010. An event by NODE Verein zur Förderung Digitaler Kultur (i.G) in cooperation with the Frankfurter Kunstverein and the vvvv group.