HOW²HOW²NODE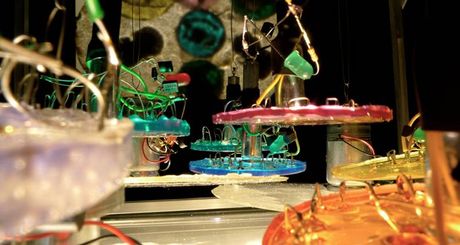 At node10, how2:how2 will ask makers and thinkers, participants, visitors, and passers-by to contribute a how-to to the research collection.
A simple entry form will be available online (see below) and at the node festival lounge.
If possible, the how-to's collected at node10 will be presented and made available during the festival.
To learn more about the project, meet us at node10 and join our happy new how2:how2:node session on thursday.
We're planning to publish and share all entries to the how2:how2 research collection online – thus make sure all materials can be licensed under cc-by-nc-sa (or an equivalent licence).
For more info pls. contact Verena Kuni (verena@kuni.org)
© 2010. An event by NODE Verein zur Förderung Digitaler Kultur (i.G) in cooperation with the Frankfurter Kunstverein and the vvvv group.